Couples' Smart Watches New Choice!--DT3Max and DT3Mini Released
New shopping season is here!
Let's take a look on the newly released smartwatch for couples. They are DTNO.I's DT3Max and DT3Mini.
Both the men's and women's pieces have the functions that are most needed.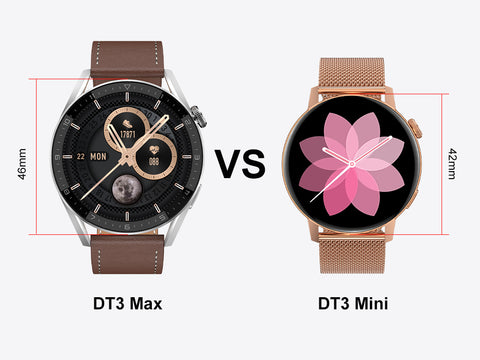 A new generation of 1.36INCH high-definition full screen high pixel display resolution.The professional sharp screen display technology is added to make each screen display clear and smart.Narrow frame design,reject the interruption of thick black frame, Bring you a more open visual enjoyment
Fashion & Classic
The exterior design is simple, with a streamlined aluminum metal case.The 46mm uses a flat 4D glass mirror, and the 42mm uses a large curvature 3D curved glass.The watch created under the design concept of [rimless arc] is the crystallization of our superior technology.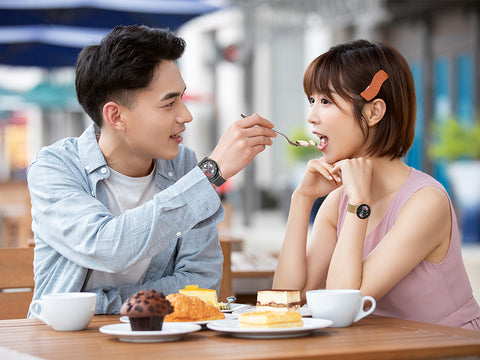 Rotary crown
Reshape the classic digital crown, turn tedious operations, into simplicity, and allow interaction,
it becomes simple and natural, and brings back a sense of mechanical operation experience.
Al voice assistant
Exclusive Al voice algorithm, listen and execute, always stand by. Double tap to wake up the voice assistant,completely free your hands,complete voice command through Al voice assistant. It's better to do it with your mouth,which is convenient and quick.
And what's more, these 2 DT3 smartwatch series, both :
Double click to wake up the screen, 200+ watch faces options, and NFC Access Control. If couples were just back from outside and cant find the keys in a moment, NFC Access Control is the best solution.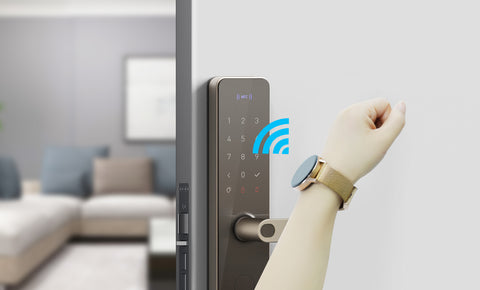 This couple watch is specially designed for couples with a soul mate theme. Unless you connect two hearts, love will be meaningless. You can feel each other no matter where you are. Love will last forever!
Genuine brand, unique and elegant appearance, is the best choice for anniversary, Valentine's Day and birthday gifts! They are also creative casual watches, as a wonderful gift for friends.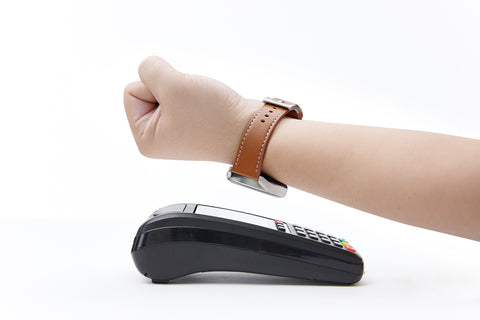 Standard daily waterproof, can be worn when washing hands, please do not take it to swim and shower.